HALLOWEEN 2007 PHOTOS
Click on photo to view Halloween Gallery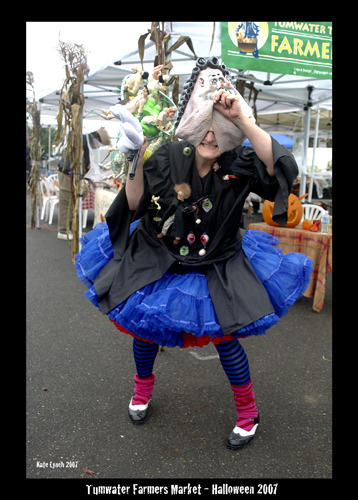 I am donating photo sales from Halloween 2007 to benefit the Tumwater Town Center Farmers Market.

View the gallery, select frame numbers and fill out order form below. I will send you an invoice from Paypal. Purchase photos securely online using your credit card or checking account.

Cost is $10 each for one to three 5x7" images; $5 each for four or more of any image or multiple copies.

There are 84 images, so be sure to scroll through the whole gallery to make sure you have found all of your favorites!

Thank you for your support of the market!